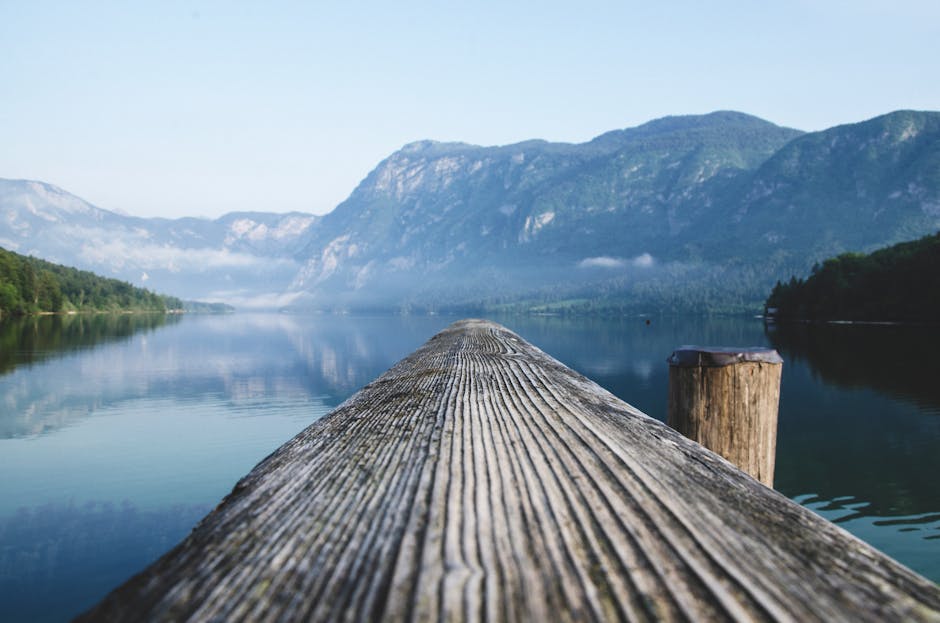 Exploring the Unexplored: Off-the-Beaten-Path Destinations You Should Add to Your Bucket List
1. Introduction
The world is a vast playground, full of unknown and unexplored destinations waiting to be discovered. Getting off the beaten path means ditching the tourist traps and crowd hot spots and seeking out more unique and undiscovered locations. Whether you're finally taking a once-in-a-lifetime vacation or simply looking for a unique way to explore, here are some off-the-beaten-path destinations you should add to your bucket list.
2. Travelling to Retezat National Park, Romania
For those looking to truly get away from the hustle and bustle of urban life, Romania's Retezat National Park is the perfect place to learn about nature and explore the European forests. Translated as "stone forest", Retezat offers a view of untouched wilderness, and beautiful waterfalls, mountains, and lakes. Here, you can either join a tour group on a wilderness trail or take a leisurely walk through the trails on your own.
3. Exploring the Historic Shrines in Kumano Kodo, Japan
Kumano Kodo is a historic pilgrimage route in Japan's Wakayama prefecture, located in the mountainous area of the Kii Peninsula. This spiritual journey is full of breathtaking views, as hikers make their way to the three grand shrines of Kumano: Nachi Taisha, Hayatama Taisha, and Hongu Taisha. As part of this UNESCO World Heritage site, hikers have the opportunity to appreciate the traditional style of the countryside, while offering prayers and experiencing the pride of the country's history.
4. Discovering the Artisans of North East India
For those seeking to learn about ancient crafts, this part of India is a budding paradise for wanderlusters. The villages of Mawlynnong, Mawsmai, and Nongkhlu offer a chance to observe and participate in the ancient trades of the country from weaving to traditional metalwork. This remote region of India also remains relatively untouched, making it the ultimate getaway for those looking to completely immerse themselves in a foreign land.
5. Journeying to the Islaño de Ometepe, Nicaragua
Located in the middle of Lake Nicaragua, Islaño de Ometepe is one of the largest lake islands in the world. Here, visitors can marvel at the natural beauty of two volcanoes and admire numerous birds and wildlife, as well as visit numerous archaeological sites. This photogenic and largely undiscovered island is perfect for those wanting a breathtaking escape from the daily grind.
6. Trekking Through the Steppes in Kyrgyzstan
Kyrgyzstan remains one of the oldest and most impressive areas of Central Asia, known for its expansive mountain ranges and rolling, grassy meadowlands. Beyond the mountain scenery, trekkers can also observe traditional Kyrgyz lifestyles and local customs, such as traditional workshops. A visit to the country is sure to stay with you as an unforgettable experience.
7. Soaking Up the Views in the Faroe Islands
If your idea of a dream destination includes lush green scenery, remote islands, and scenery dotted with the Northern lights, there is no need to look further than the Faroe Islands. Off the coast of Scotland, this fairy-tale country is composed of 18 small islands and steep cliffs. Here, visitors can take part in numerous outdoor activities, such as kayaking, whale watching, hiking, or rock climbing. Or, spend a day simply admiring the breathtaking views of the magnificent nature.
8. Visiting the Zavkhan Province in Mongolia
An underrated gem in the west of Mongolia, the Zavkhan province is the perfect stop for adventurers wanting to explore the great outdoors. Those who make the journey can find traditional Mongolian culture, unspoiled mountains, stunning lakes, and stunning meadows. Here, visitors can take a dip in the hot springs, or take part in equine-