LIFE STYLE
From Burnout to Bliss: How to Find Work-Life Balance and Thrive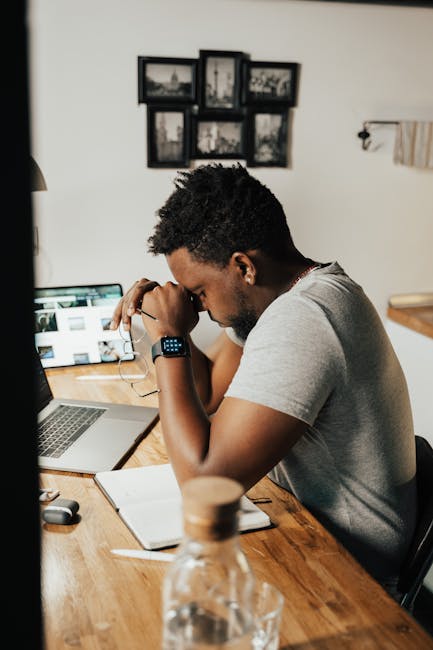 From Burnout to Bliss: How to Find Work-Life Balance and Thrive
Introduction
As the modern workplace changes, so too does our attitude to our work and personal lives. With the introduction of remote working, freelance opportunities, and an increase in global competition, it's becoming more and more difficult to maintain a healthy balance between our professional and personal lives. This can lead to increased stress, fatigue, and even burnout.
Defining Work-Life Balance
Work-life balance is the term used to describe the ability to manage time and energy between one's professional and personal lives. It's about having the right amount of control and flexibility to participate in activities that bring satisfaction and joy and that leave time and energy to manage necessary tasks such as work.
Why is Work-Life Balance Important?
Work-life balance has become an increasingly important issue in recent years, as many people struggle to manage and find joy in their professional and personal lives. Employers, too, recognize the importance of having happy and healthy employees, as it leads to increased productivity and job satisfaction.
How to Create Work-Life Balance
Creating work-life balance can be a challenge, but it is achievable. Here are some tips to help you find and maintain balance:
1.Prioritize and Practice Self-Care
It's important to prioritize what is important to you and your wellbeing. Do things that make you happy and take time to nurture yourself. This could include taking a walk, reading a book, or spending time with friends and family.
2.Set Boundaries for Yourself and Others
Setting boundaries for yourself, and for those around you, is an important way to create balance. Be honest with yourself and your colleagues and be clear about when and how you can be contacted.
3.Manage Your Time
Effective time management is key to achieving work-life balance. Create a schedule for your work and personal activities, and try to stick to it.
4.Take Breaks
Schedule in regular breaks and make sure to take them. Even something as small as getting up and having a stretch can be beneficial.
5.Disconnect From Technology
Where possible, disconnect from technology and focus on the present moment. Take time to enjoy simple things, like walking in nature, playing with your pet, or just relaxing.
Conclusion
Finding a healthy work-life balance is essential in order to achieve happiness and success. By prioritizing self-care, setting boundaries, managing time, taking breaks, and disconnecting from technology, you can find the balance that best suits you.
Recommendations
Prioritize and practice self-care.
Set boundaries for yourself and others.
Manage your time and take regular breaks.
Disconnect from technology.
Create a schedule that suits your lifestyle and commitments.
Make time for relaxation and enjoyment.
Be honest with yourself and colleagues about your limits.
Remember that balance is a process, not a goal.