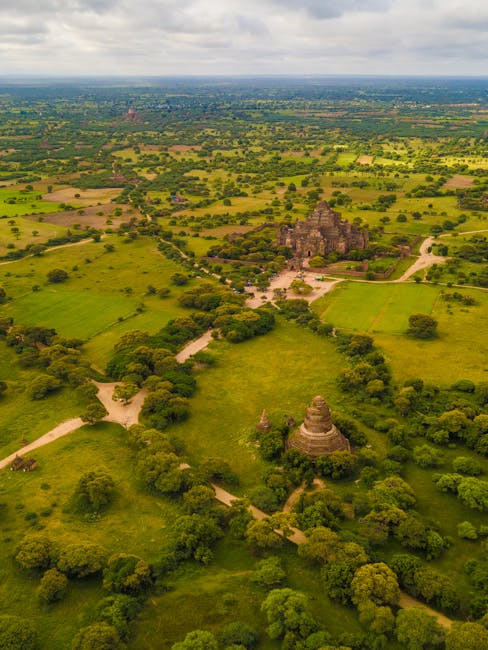 The Top 10 Most Instagrammable Destinations You Need to Visit ASAP
1. Santorini, Greece
2. Grand Canyon National Park, United States
3. Annecy, France
4. Plitvice Lakes National Park, Croatia
5. Machu Picchu, Peru
6. Dubrovnik, Croatia
7. Salar de Uyuni, Bolivia
8. Cinque Terre, Italy
9. Bagan, Myanmar
10. Yellowstone National Park, United States
Are you looking for the most beautiful and photogenic places in the world? Do you care as much about the views as the photos you can capture in them? Then you must check out these amazing destinations that are sure to please anyone looking for stunning Instagrammable photos.
1. Santorini, Greece
The white and blue houses that line the cliff on Santorini give the place an European vibe like no other. The views are breathtaking and you'll want to stay and take pictures forever. If you are targeting the perfect blue backdrop of the sea, then swim or take a boat ride to see the red volcano in the background.
2. Grand Canyon National Park, United States
Grand Canyon National Park is like something out of a dream. The vast canyon is home to some of the most beautiful, expansive views that you'll ever experience. The sunsets in the Grand Canyon are like none other, and the scale and beauty of the area will make your jaw drop. Be sure to take plenty of pictures from different angles!
3. Annecy, France
Looking for a charming Old World village that offers spectacular views? Then you should add Annecy to your list. Perched on the lake of the same name, Annecy is a charming city full of colorful buildings with spectacular scenery. The lake and the nearby mountains provide the perfect backdrop for any photo.
4. Plitvice Lakes National Park, Croatia
Plitvice Lakes National Park is one of the most photogenic places you'll ever come across. The area is covered with azure lakes and lush forests that offer incredible contrast and make for stunning photos. Waterfalls, bridges, and the various hiking trails provide plenty of excellent photo opportunities.
5. Machu Picchu, Peru
The ancient city of Machu Picchu is well-known for being one of the most picturesque spots in the world. With beautiful terraces, temples, and ruins, as well as some of the most stunning views of the Andes mountains, this destination is sure to make your Instagram account look amazing.
6. Dubrovnik, Croatia
This historic city is known for its charming architecture, bright orange roofs, and amazing views. The various narrow alleyways and stairs make for great photo ops, while the city walls and harbor also offer plenty of opportunities for you to capture the perfect photo.
7. Salar de Uyuni, Bolivia
The vast and empty landscape of Salar de Uyuni might look like something from an alien movie, but its beauty is undeniable. The vast expanse of the salt desert and the expansive mountain views make for breathtakingly beautiful photos.
8. Cinque Terre, Italy
The colorful buildings that line Cinque Terre's beautiful landscape make for a great photo opportunity. With the picturesque cliffs and ocean views, you'll want to spend all day here, taking tons of amazing photos.
9. Bagan, Myanmar
The serene and peaceful atmosphere of Bagan will make you fall in love with the place. The area is home to thousands of ancient temples, stupas, and pagodas, making it a great place for photography. Whether you're looking for a beautiful dawn or an amazing sunset, Bagan